THE Chemnitz Prayer Bead Fraternity is a voluntary group of Lutherans which encourages its members to pray some form of Lutheran prayer beads, especially making use of the Small Catechism, the Psalms and Holy Scripture while praying with said beads. It also encourages Lutherans to read the rich works of Martin Chemnitz.
Membership  Requirements:
Accept without hesitation the authority of Holy Scripture as the written Word of God and the Book of Concord as a true and faithful exposition of the Christian Faith.
Check-out our Facebook group!
Who was Martin Chemnitz?
On November 9 the Luther Church commemorates Martin Chemnitz, Pastor and Confessor, on the anniversary of his birth. Chemnitz is often called "the second Martin." Next to Luther, he is "the most important theologian in the history of the Lutheran Church." Chemnitz worked hard toward unity and restoration of the Lutheran faith after disunity broke out following Luther's death. He was the "leading spirit and principal author" of the Formula of Concord (1577), which settled those disputes and succeeded almost entirely in restoring Lutheran unity. He also wrote an important 4-volume study of the Council of Trent based on Scripture and the Church Fathers titled "Examination of the Council of Trent" (1565-73).

"Lord God, heavenly Father, through the teaching of Martin Chemnitz, You prepare us for the coming of Your Son to lead home His Bride, the Church, that with all the company of the redeemed we may finally enter into His eternal wedding feast; through the same Jesus Christ, our Lord, who lives and reigns with You and the Holy Spirit, one God, now and forever. Amen."

(Treasury of Daily Prayer, Concordia Publishing House, 896).
His works can be purchased here.
A Note on Prayer Beads
This is site has two prayer beads in mind, both Lutheran.
The first are the "Chemnitz Prayer beads" made by Lutheran Beads. We use these beads to model our prayers. Each large bead as a prayer or prayers that can be said with three small beads separating it from another large bead.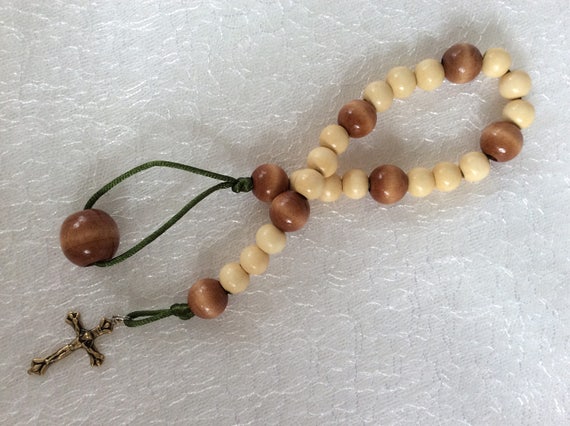 The second are Lutheran prayer beads, also made by Lutheran Beads. All prayers written on this website can be modified to be prayed with these kind of beads.
If there are any questions, please contact us!